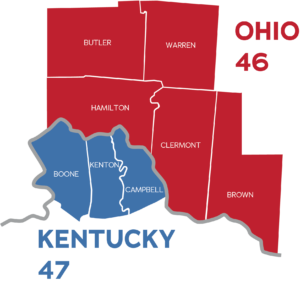 Foreign Trade Zones and International Trade in Greater Cincinnati and Northern Kentucky
Foreign trade zone service area under FTZs 46 and 47 is located within eight counties located in Southwest Ohio and Northern Kentucky – a region unified by a common vision for economic expansion through international trade.
FTZ Zone Activity
---
FTZ No. 46 (Ohio) – Brown, Butler, Clermont, Hamilton, and Warren counties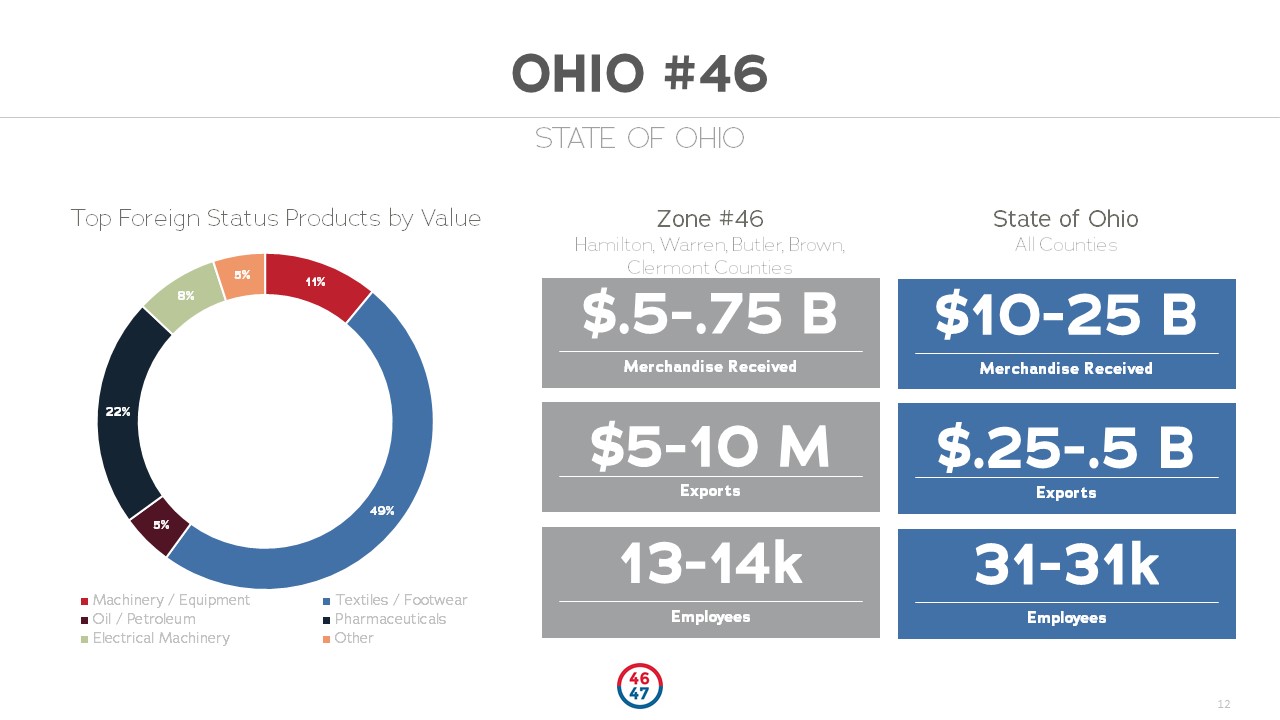 FTZ No. 47 (Kentucky) – Boone, Campbell, and Kenton counties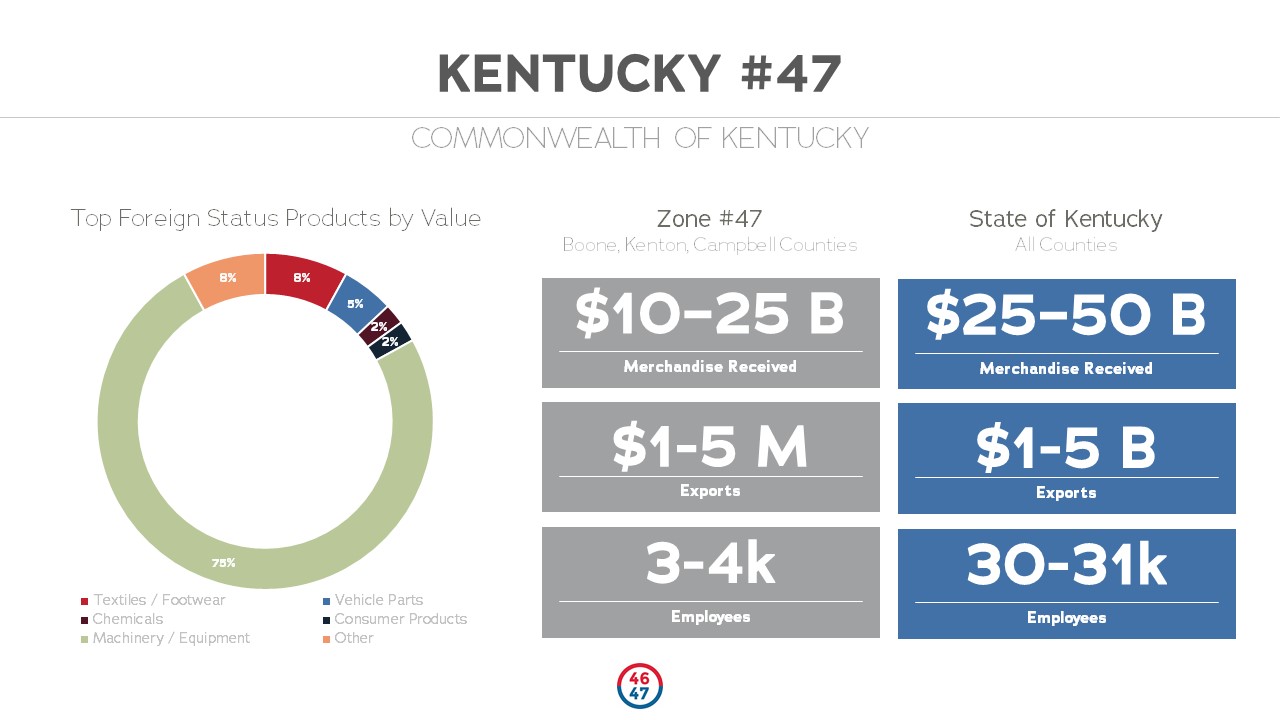 Trade
In 2016, Cincinnati was the 11th largest metropolitan area exporter in the United States, with merchandise shipments totaling $26.3 billion. This is a 9 percent increase from the previous year.
Kentucky exports reached a record $29.1 billion in 2016, with products and services going to nearly 200 countries.